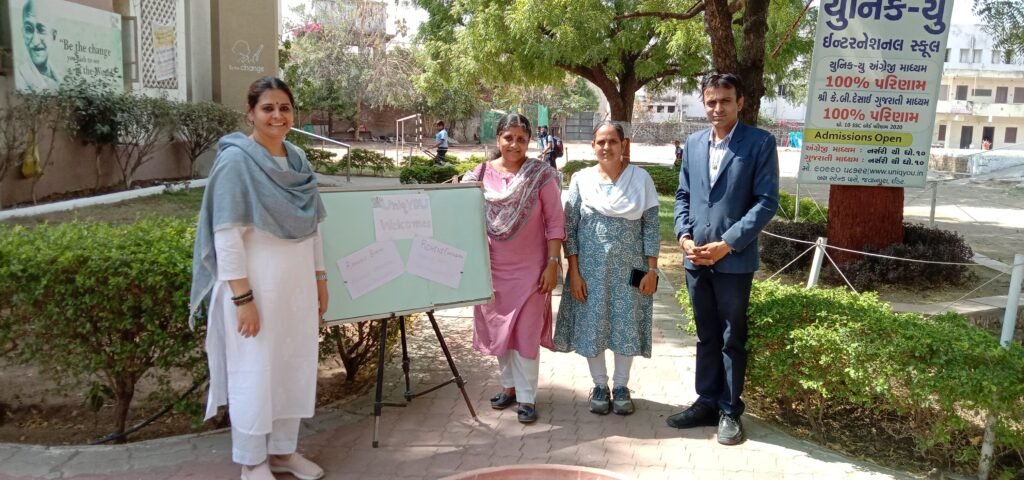 7 April 2022 Mrs. Rangoli Bakshi (Founder & Director) and Mrs. Rohini Chandra (Project Head) visit UniqYOU International school.
In which they were given information about 5 different parts being done in the Country Kids section of Unique School such as (1) Sensirial, (2) Practical, (3) Reading, (4) Physical, and (5) Maths, In which he observed the teaching which is given on the basis of experimental and scientific approach, They observed the students and took note of the knowledge imparted by the teachers, He was very happy to see such works by the school,
They also inspected the center built by a school, based on 21st-century skills. such as (1) 21st-century skill center, (2) Maths Lab, (3) Language Lab, (4) Library, (5) Science Lab, and (6) Robotics lab, They also took note of the important campaigns carried out by the school in the past such as Rakhi Campaign, Maker Yatra, and the important contributions made by the school in various activities.
He noticed How the school work on A.P.J Abdul kalam sir's mission and how the poor students in the area were being Taught by the school.
they are very happy to see all this and they pierced the efforts of the school.