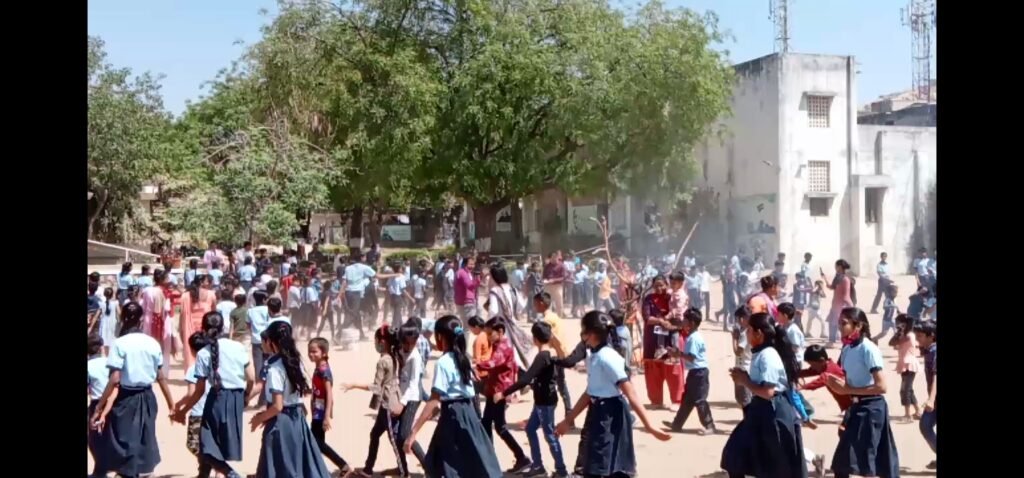 The importance of festivals is very high in India, if we talk about the cultural significance of the Holi festival in various Hindu traditions of the Indian subcontinent. It is a day of celebration, of forgetting and forgiving past mistakes, of ending conflicts with others, of forgetting and forgiving. People pay off or forgive debts, as well as deal with those people anew in their lives. Holi is known as the festival of colors. It is one of the most important festivals in India. Holi is celebrated as a festival of triumph of good over evil, is a vibrant, energetic, and multi-colored two-day celebration of love, color, and fertility that takes place every year in February/March. Not only does it mark the official arrival of spring, but it also commemorates the enduring love between Lord Krishna and Radha. If we talk about the present time when Holi is a push in life between the fatigue and workload of the whole day, if we talk about student life then Holi is a festival of joy and always teaching to walk on the right path. And UniqYOU School has always strived to inculcate good qualities in the child and keep the child on the right path in his life. So like every year, this year too Holi was celebrated by the school.
17 march Holi was celebrated by the school, on this day Holika Dahan program was also held. The day started at the school with sandalwood tilak for children and teachers. After that children from K.G of country kids up to 9th standard participated in the celebration of this festival. After that Gujarati and English medium children and all the teachers of the school together carried forward the program of Holika Dahan.
It has been the tradition of UniqYOU School that every year on the day of Holi, students are given a letter to write down their faults, and then the letter is burned in the fire of Holika. Through this tradition, the school believes that the child will make a fresh start for the time to come by recognizing his faults and mistakes.
At the end of Holika Dahan, Holi was played with sandalwood by all the students, and then the school gave Dhani to all. And so this holy day was happily concluded.